Finalists for 2019 Hands-On Science Book Award Announced
AAAS and Subaru are proud to announce the finalists for the 2019 AAAS/Subaru SB&F Prize for Excellence in Science Books in the Hands-On Science Book category. The Prize celebrates outstanding science writing and illustration for children and young adults and is meant to encourage the writing and publishing of high-quality science books for all ages. Longlists for all four categories were announced in September.
The 2019 winner will be selected from among the following finalists. (For information about a book, click on its cover, which will take you to a page with additional details about the title and a link to purchase it from Amazon.)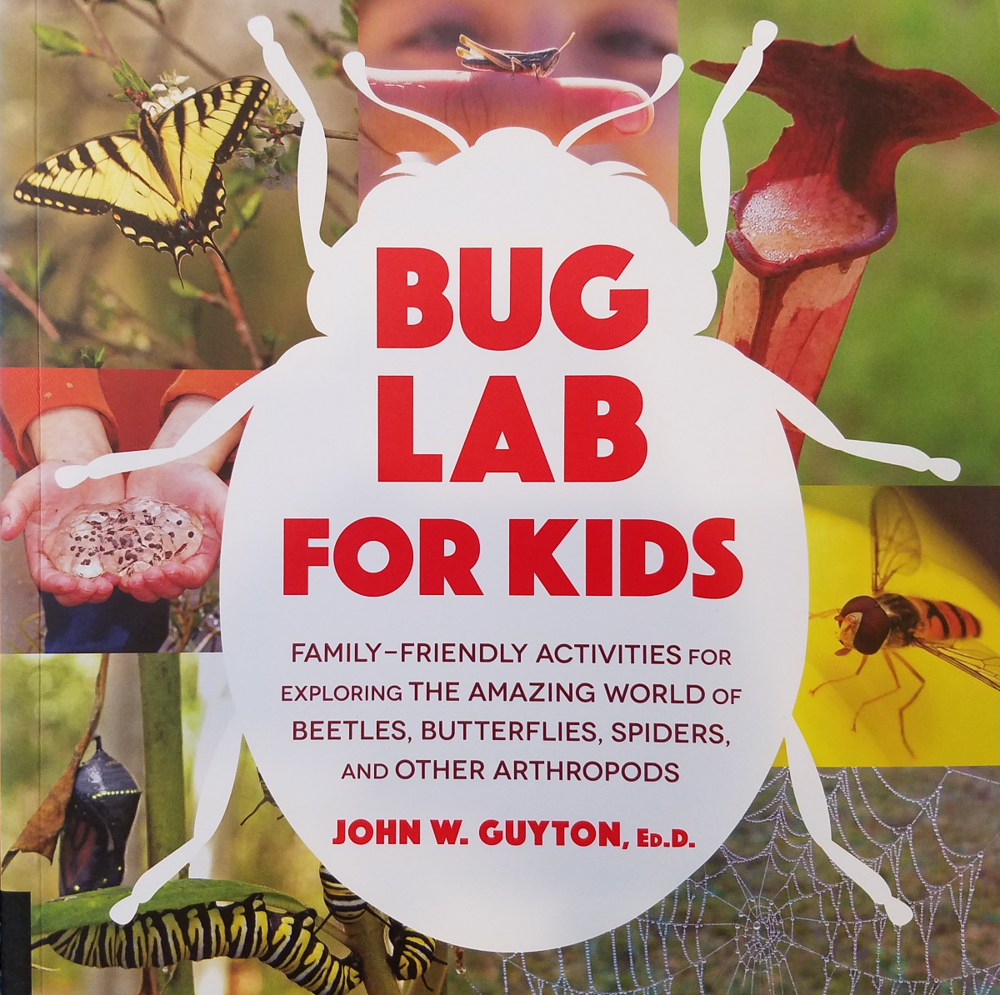 Alexander Graham Bell for Kids: His Life & Inventions with 21 Activities, by Mary Kay Carson. Chicago Review Press. 2018.

This hands-on science book helps kids learn about the work of one of America's great inventors. The biography includes a time line, a list of online resources, and 21 engaging hands-on activities to better appreciate Bell's remarkable accomplishments.

Bug Lab for Kids: Family-Friendly Activities for Exploring the Amazing World of Beetles, Butterflies, Spiders, and Other Arthropods, by John W. Guyton. Quarto Group. 2018.

In Bug Lab for Kids, Mississippi State University associate professor, extension entomologist (bug expert), and educator John W. Guyton shares his knowledge and excitement about all things beautiful, creepy, and crawly.

Dig In! 12 Easy Gardening Projects Using Kitchen Scraps, by Kari Cornell (Author) and Jennifer S. Larson (Photographer). Millbrook Press. 2018.

This book offers 12 gardening projects for preteens, focusing here on the regenerative power of plants and their parts. An introduction provides garden basics: the needs of plants, the role of pH, U.S. plant hardiness zones, and pollination.

Dog Science Unleashed: Fun Activities to Do with Your Canine Companion, by Jodi Wheeler-Toppen. National Geographic Children's Books. 2018.

Dog Science Unleashed presents 22 safe activities that kids can do alongside their dogs to discover what makes them tick. Each activity is paired with step-by-step instructions, interesting scientific explanations, and cool photographs.

Light Waves, by David A. Adler (Author) and Anna Raff (Illustrator). Holiday House. 2018.

How does light work? Where does it come from? What is it made of? These are the questions answered in Light Waves, a kid-friendly introduction to the physics of light.
AAAS's Science NetLinks will create lesson plans and other resources around the 2019 finalists, and once again the books will be offered to schools across the country as part of the Subaru Loves Learning initiative. Through this partnership between AAAS and Subaru, more than 85,000 books were donated in 2018.
Winners will be announced in December and awarded at the 2019 AAAS Annual Meeting in Washington, D.C., February 14-17, 2019.
The finalists for the children's science picture book and middle grades science book categories were announced earlier in the week.